Digital Assets for "All This Time"
Press Contact: Jack Becker – press@carlabianco.com
Download High Resolution Photos
Cover Art for All This Time
Cover Art for "Words Are in the Way"
Promotional Photo #1
Promotional Photo #2
Promotional Photo #3
News:
Junior's Cave Music Interview with Indie Singer/Songwriter, Carla Bianco
by Isaac Davis Junior, BGS, MBA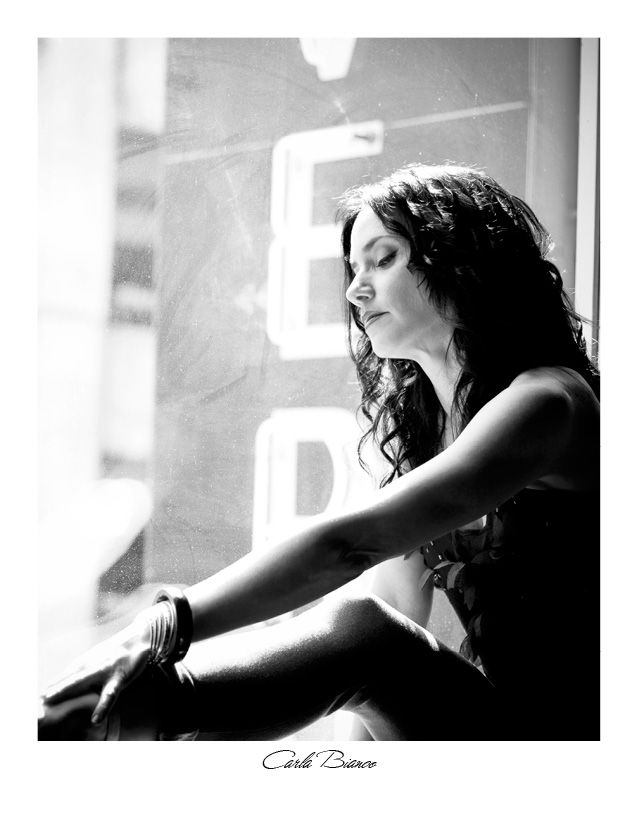 Carla Bianco
Photo Submitted by Carla Bianco
Indie Singer/Songwriter Carla Bianco is creating quite the buzz in the Indie Music Scene with her dynamic music that is proven that the Adult Contemporary genre is the perfect venue for this talented performer. Bianco's music is a true representation of how talented she is as a polished musician. Plus, her songwriting skills are top notch full of colorful and heartfelt lyrics. In this spotlight with our publication, the Indie Singer/Songwriter speaks openly about being an indie performer.
Isaac: Music is so important to many cultures. Why is music important to you?
Carla: it is vital to my existence. It's one of the ways I pray, commune with something greater, it's my vehicle for self-discovery and connecting with other human beings. It's my inspiration and the way I hope to inspire. It's my savior, my hope and my love.
Isaac: What do you believe is the one element that makes your music, lyrics, and voice stand apart from others in the Indie Music Industry?
Carla: I am a true songstress like old school Carol King, Laura Nyro days…
Isaac: If you have to name a few of your musical influences, who would they be and why?
Carla: Elton John, Karen Carpenter, Chaka Khan, Stevie Wonder, Earth Wind and Fire, Joni Mitchell, and Madonna.
Isaac: What makes being an Indie Performer great in your opinion?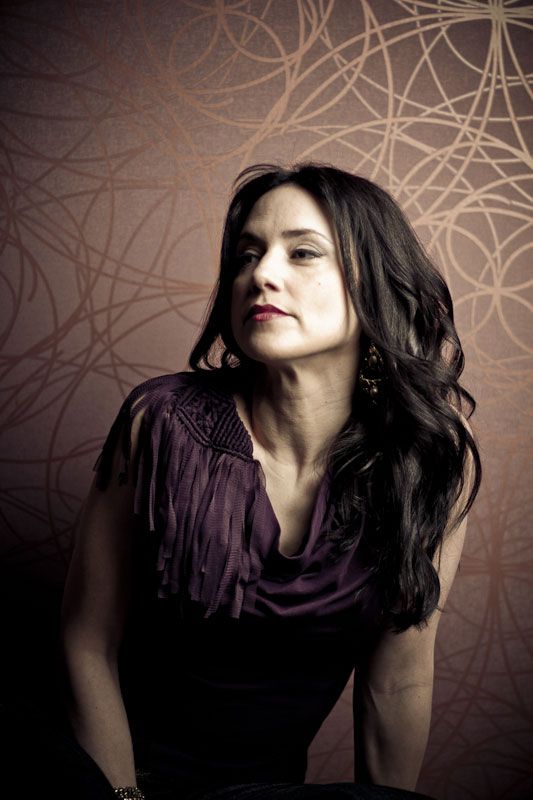 Carla Bianco
Photo Submitted by Carla Bianco
Carla: You're doing it your way. No middle man with their opinions of how your music should be. It comes straight from the heart and goes straight to the audience. It doesn't get better than that.
Isaac: What do you believe will it take for indie performers to gain the recognition as their mainstream counterparts?
Carla: A vocal and passionate audience who knows and understands they hold a big responsibility in their hands. If they are moved by an artist and they express that passion, they have the power to break an artist. It's kinda cool though. It's a real one on one relationship. The artist gives what's in their heart and the audience receives and shares how it moves their hearts.
Isaac: Why do you believe that mainstream radios are so reluctant to play indie music?
Carla: Because they are exactly that- mainstream. It would take a team of stations to jump together and take a chance on an indie artist so they are creating their own idea of what's mainstream or just a really really bold and influential DJ to take a leap.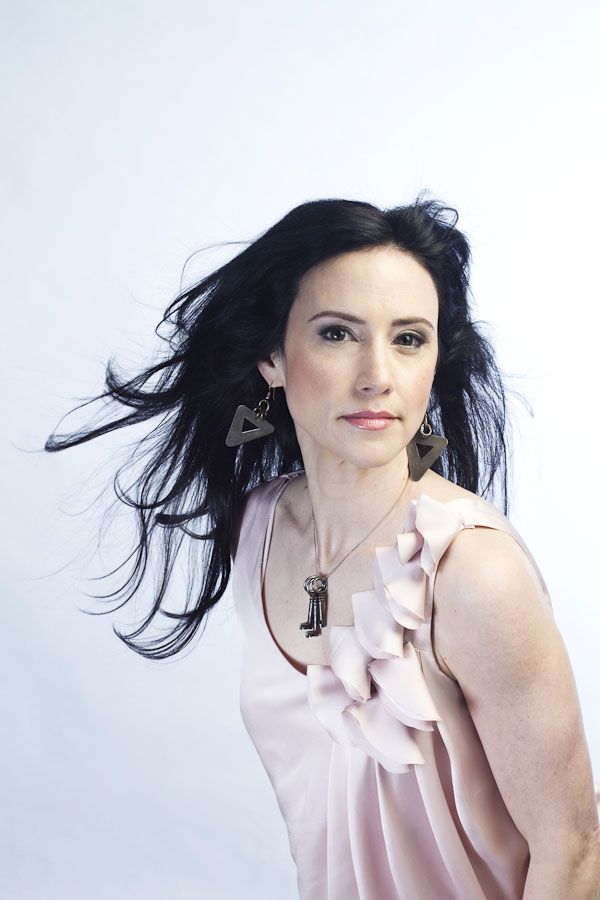 Carla Bianco
Photo Submitted by Carla Bianco
Isaac: What do you believe is the main reason why your music is creating a buzz in the Indie Music Scene?
Carla: It's good music. I think the world is really ready for good music again. Real songs like the old school songwriters like Carol King, James Taylor, Carly Simon and the Motown writers like Smokey Robinson; writers that wrote from their heart but had a love and respect for the craft of songwriting.
Isaac: If you had an opportunity to work with anyone in the music business, who would it be and why?
Carla: Probably Prince. He has got to be the most talented recording artist. I would love to learn from his process.
Isaac: How would you describe your music to others who are not familiar with your band?
Carla: It's singer/songwriter piano-based music in the vein of Sara Bareilles or Sarah McLaughlan.
Isaac: What are you currently working on at the moment with respect to your music?
Carla: Writing, writing, writing new songs for the next record. Isaac: How can fans learn more about you and your music online?
Carla: www.carlabianco.com 
Isaac: Final Words….
Carla: Follow the little voice in your heart. Take time to hear it. And do what it says. No matter what! It is you at your truest. It speaks words of wisdom. It speaks your destiny. Have courage. Believe. Take action. And never let up. Ever!
---
Carla is a 2013 Semi-Finalist in the Unsigned Only Music Competition for her song 'Lean into You'.
https://www.facebook.com/UnsignedOnly?v=app_190322544333196
---
Carla Bianco has spent the last few years almost achieving success. There are a host of bright points on her resume … a stint in RENT, vocals on a song for a major Disney movie, and an ASCAP award-by-proxy for a club cover of one of her songs that became a hit. Now, rather than waiting for success to come to her, she's reaching out for it herself with her new album All This Time. She brings a lot to the table and perhaps it's not surprising that personal growth and moving onwards are key themes in her music.
"Two months after transferring to NYU, I remembered someone telling me that Jellybean Benitez was always looking for new talent. He was a the producer that discovered Madonna. It was Spring break and I had no money to go anywhere. So I decided to find out where Jellybean's office was and I waited outside for 3 days. I sat on a pipe on Broadway and 57th street.
I made friends with the Security Guard in the lobby. Claude was his name. He told me Jellybean usually came in around 11 and always wore a black suit and white tennis shoes. The third day came and this guy was bee-bopping down the street and smiles at me. I look at his shoes. White tennis shoes and then I see the black suit. I run in after him into the marble lobby and yell 'Jellybean'. And it echoes and echoes… He turns around and I say, "Hi, my name is Carla Bianco. I've been waiting for you for 3 days. Can I have 10 minutes of your time so I can show you what I can do?" And he stares at me, and finally makes a gesture to come with him.
We go up in the elevator to his office and I sit at the piano and play a song I wrote. I give him my demo. And a week later he calls me to his office and offers me a publishing deal, a management deal, a production deal and for one of my songs to be on his next record. That's how I broke into the music business. I guess growing up in Monaca, PA proved to be the motivation I needed to go after my dreams."
Bianco performs very straightforward piano-led singer-songwriter material, although she's often backed up by adult-contemporary or rock elements. Her experience shines through, with a wide range of delivery. Carla Bianco is the star of this show, and that's the point.
Words Are In The Way is one of the standouts of the album, a forward-reaching bit of mostly acoustic pop, lamenting the difficulty in communicating when meaning seems so uncertain. It starts out with a cute echoplex introduction before Bianco's lilting voice comes in. There's a great bit of patter part way through that works perfectly with the theme, making for a sweet surprise in the middle.
"At school, I looked for every avenue I could to sing like the occasional talent show or school musical. I remember specifically my health teacher in high school. I was talking to some friends telling them about wanting to move to NY and making it in music. And he overheard and said, "That would never happen, it's a one in a million shot." And I said, "Why can't I be that one in a million?" I'd never been to New York before growing up. I honestly thought Broadway was a street paved in gold".
Bianco's music reflects some of that naiveté and may at times border on being overly sweet, but she delves into the darker spaces as well. Can't Call You Anymore is a soulful piece presenting a woman who's been dumped and is facing the certainty of change with fear. Spare Window takes this one step further, starting out with sparse echo drenched production that feels almost like haunted house piano music, before slowly building to a bright finale as she appears to realize her dark omens may not be dark after all.
Bianco's sound is polished, straightforward, and practically perfect for the adult-contemporary market. She also has some potential for pop crossover with her more upbeat pieces, especially Words Are In The Way. However, her traditionalism may also hold her back: Carla Bianco's performance and appeal are subtle, and that type of goodness is often hard to get recognized.
She has a powerful voice and good songwriting skills, complete with evocative lyrics. Carla's got it all, but might need a bit more razzle-dazzle to get herself noticed.
Log in to download Carla Bianco's single After All This Time and to comment on this review.
---
Imoveilive.com Music: Words Are in the Way by Carla Bianco
http://imoveilive.com/music-words-are-in-the-way-by-carla-bianco/
Posted by admin on  May 14th, 2013
ARTIST COMMENT:
Why did you select this song as your current single?
it's definitely a stand out track on the record.  And the message is something I think we all struggle with… having trouble saying what we really mean at times….speaking our truth.  I'm always trying to get to the heart of it when I write…. and I think that's something we're all just trying to do in life…
If there is a video for the song, please explain the concept?
Yes, there is a video due to premeire on May 14.  It is being promoted to over 450 channels nationwide so fingers are crossed!  It's about a girl (me) sitting at her piano trying to write a song and struggling with writer's block.  She's trying to express the words she really feels but is saying words that aren't really what she wants to say.  Her true thoughts and words begin to appear on her skin and in her journal.  She starts to find the confidence to become her fully expressed self.
Please tell us how this single relate to the rest of the Album?
Well, the record is called 'All This Time'…. it took a long time to finally put this record out for many reasons…. but the main one is finally finding my voice as an artist.  And I think that's what this single 'Words Are in the Way' is really about…..getting past the struggle to express one's truth….sometimes that can take some time…
What was the writing process for the song?
Pretty simple really for this one.   My band and I did a show in NYC before the release of the record and my producer, Rob Deaner, said to me that we needed another uptempo.  So over Christmas break, I sat down at the piano and this one just flowed out in about 20 minutes….much like when I wrote 'The Lover That You Are',  a dance song that went to #1 on the Billboard dance charts years ago, that I penned while living in a nunnery in NYC… sometimes they just come out that way….
Please tell what it would be like to see you in person performing this song?
Alot of fun really….it's the kind of song that makes you feel good….there's a lightness to it despite the struggle with expression….. it's like taking the struggle all in stride and dancing through life anyway…
---
Album Review: All This Time by Carla Bianco
by Jaysen Gold / ImoveiLive.com
New York, Los Angeles and Pittsburgh meet on "All This Time," the first full length release from Carla Bianco.  A New York University graduate, Carla has two top ten Billboard Dance singles to her credit (one of which went number one), several Broadway musicals under her belt and enough dance know how to open her very own dance school in Pittsburgh (the Lincoln Park Performing Arts Charter School to be exact).  Disney even took notice of Carla when they decided to workshop a musical that she penned called Kaleidoscope.  What's left for Carla?  A full length album.
All This Time boasts 14 tracks that showcase Carla's deep alto, Madonna esque vocal.  "Words are in the Way," is an upbeat Sara Bareilles type tune that kicks the album off.  The song, like most of the mid to uptempo songs on the album manage to show lyrical depth while remaining lighthearted melodically.  The album concludes with its most powerful contribution, "Can't Call You Love Anymore."  In the song, the main character is coming to grips with the fact that the man she loved no longer loves her.  Carla showcases her vocal range and ability to sing a story in the album's finale tune.
---
Looking Through the Keyhole: An Interview w/ Carla Bianco
Carla Bianco stumbled upon one of her first gigs as a four year old, singing "Philadelphia Freedom" by Elton John for a woman who used to trade her brownies for songs, along with a room of adults at a neighborhood party.  The result was one happy four year old and a Styrofoam cup full of change.
"I remember being four, holding that Styrofoam cup of money, walking up the hill back to my house thinking this is cool."
Since then, Carla has enjoyed a single's deal with RCA Records, a demo deal with MCA records, and a 6-album deal with the soon-to-be defunct Savage Records.  Her song "The Lover That You Are" was covered by Pulse and shot to #1 on the Billboard Dance Charts, also winning an ASCAP award.  Other Billboard Top Ten hits of Ms. Bianco's include the single, "Music Takes You."  Carla is also the writer of "Kaleidoscope," a semi autobiographical musical that was chosen to workshop in LA with director, Craig Carnelia/Stephen Schwartz.  Other accomplishments include originating the role of Wendla in Spring Awakening, working with Duncan Sheik in its early stages.  In LA, she landed the role of Maureen in the Tony award-winning musical "Rent" in the West Coast Premiere and later on Broadway.  In an effort to give back to her hometown of Pittsburgh , Carla helped found a new performing arts school, the Lincoln Park Performing Arts Charter School.  Most recently, however, Carla has created her most personal work to date, the album entitled "All This Time."
I had the opportunity to sit down with Carla and hear her accomplishments, advice, and goals for the future first hand.  I was inspired by the natural way in which she works, starting off from a place of gratuity and then, simply following her intuition. "I start my day with, first of all, just being grateful," said the singer. And then from there, she finds her inspiration.  As for the rest of the day, "especially since I have my son, I definitely feel like I manage my time like I have ADD; it's very sporadic.  You know?  I'll write lyrics for twenty minutes, and then I'll do some business. Thank god for internet on the phone now because I'll do so much that way while he's watching Mickey Mouse on the TV or something.  A lot of multi tasking for sure."
With a lot on her plate, Carla tries to break up her day, moving from this task to that task, to her career, to her family. "I try to follow my intuition throughout the day.  It's as simple as ya know when you're hungry or you're thirsty, you go grab some water, grab some food.  I want to open my journal.  I want to grab a pen.  Then all of a sudden I'm writing.  And it ends up being the kind of day that makes me feel good.  To say I just followed my intuition.  I just followed my heart."
In her pursuit of living a balanced life, Carla's innate proneness to following intuition each day coincides with her greater philosophies about her career and life in general. "You can't ignore a talent that's been given to you or a passion that's been given to you.  I believe you have the right to follow it … not even a right … a purpose … we have to.  You know?  We have to."
So what happens when someone follows this passion their given? We spoke about the difference between working in the arts as opposed to working in any other typical industry.  "I just think it's a little different," explains Carla, ""Art is life and life is art.  You have to live it.  You can't just clock out at five o clock; I think that that's what makes it really different from other jobs."  So in a job that takes everything out of you with no time to relax, what's Carla's best advice?
"Go the extra mile.  How can you go a little further in the work?  Peel that onion even more.  When you think you've got it, what else can you do?  Even going the extra mile past your fears.  If you say, I can't do this because of this reason, check yourself too.  Maybe say, well what if that's not true?"
Bianco certainly had some words of wisdom to share for aspiring musicians and artists, but looking back, what would she have told her old self?
"I don't regret that but I think there were times I would have liked to stay on course even more.  But that's me I always feel like I could do more, I could be better I could be greater.  I'm still trying to write that one great song, ya know?  I think … I hope I don't go to my grave still feeling like that but I think I will."
"Is there something you regret?" I asked.
"There were times where I would move away from writing and maybe focus more on acting and performance.  Well what would I have written if I had been writing during those years?"
However, "Trust your process," ensured Carla, "Shifts happen for a reason.  Sometimes you come all the way around again.  It's amazing how many circles you make in your lifetime.  You come around and you get another shot at something with so much more experience and more discoveries about who you are."
For more information about Carla Bianco, please visit www.carlabianco.com or follow Carla on Twitter @CarlaBMusic or facebook: https://www.facebook.com/CarlaBiancoMusic?fref=ts
---
Center native hopes to inspire dreams at North Shore show
PITTSBURGH — Carla Bianco sang and danced in Broadway hits, though it took a beach vacation to spark the Center Township native's debut CD.
"While vacationing with my husband in the Outer Banks, I became wildly inspired and started writing like mad every day we were there," Bianco, now a Moon Township resident, said. "I came back pregnant with my son and with a slew of new songs ready to get back in the studio. I got back to my passion of writing again and got back in touch with my dreams."
Those passions and dreams are conveyed in "All This Time," her piano-pop/adult contemporary CD in the vein of Sara Bareilles or Colbie Caillat. Bianco will introduce the album Thursday with a CD release show at the Club at Stage AE in Pittsburgh.
It's the culmination of a longtime dream for Bianco, who had pushed aside her recording aspirations to perform in Broadway's cutting-edge musical "Spring Awakening" and to play the flirtatious Maureen in the Los Angeles run of the Tony-winning "Rent."
Bianco explains more in this Q&A:
Q: How does singing your own songs in an intimate nightclub compare with the thrill of performing in a hit Broadway musical?
A: Well, to me it's the difference between creating something from the truest place inside yourself and reaching out into the unknown and seeing how it touches others, compared to being part of something great that is already widely embraced. They are both very exciting and thrilling in their own respects. The first night I opened in "Rent" I remember thinking 'Wow, this is amazing. I just showed up to the theater and performed this riveting material somebody else wrote, and these people are on their feet.'
I was glad to perform another composer's sweat and tears. And I was lucky in that "Rent" spoke to me directly so I could be inside the work and live it like I would something I had written. But I'm happy to be home doing what is closest to home for me, and that's singing my own songs.
Q: What were some of the lyrical inspirations for your "All This Time" CD?
A: I had closed the book on my recording artist aspirations for a long time. It was not the right timing I guess. I thought maybe that book was buried away somewhere never to be found again.
But weeks before I got pregnant with my son, Luca, I guess the creative channels opened allowing new life to grow literally and spiritually. And I got back to my passion of writing again and got back in touch with my dreams. You know the kinds of things that you think have passed you by in life … that maybe it's too late. I got honest with myself about still wanting something, about the hurts from the past that buried it in the first place and got right back in the center of it again and wrote from that true personal space.
Q: On the lead-off track, "Words are in the Way," our tongue-tied heroine tries to muster the courage to boldly tell a potential love interest "All I want to do is you." What's the bravest thing you've ever told someone?
A: After two months of living in New York, I realized it was going to be a hard slow climb making it in music. So on my spring break from NYU and with no money to go anywhere, I decided I would wait outside of Jellybean Benitez's office. Jellybean is the music producer that discovered Madonna. I figured he would eventually have to go to work and I'd introduce myself.
I only had a distant photo of him to know what he looked like. So on the first day, I waited outside of Broadway and 57th Street saying the name "Jellybean" to anyone that remotely looked like the photo I had.
By the second day, I went into the lobby and made friends with Claude, the security guard. He told me Jellybean wore a black suit and white tennis shoes and came in around 11 a.m.
By the third day, a man walked down the street and smiled at me. I look down and see the white tennis shoes and look up and see the black suit. I run in after him into the marble lobby and yell "Jellybean," my voice echoing. He turns around and I say "Hi, my name is Carla Bianco. I've been waiting for you for three days. Can I have 10 minutes of your time so I can show you what I can do?"
He gestures for me to go up the elevator to his office with him and I play a song I wrote and give him my demo. A week later, he offers me publishing, production and management deals and puts one of my songs on his next record. And that's how I broke into the music biz.
Q: On "After All This Time," you sing about being a walking contradiction; a grown woman who still feels like a child. What's one absolute, 100 percent certainty you can promise people coming to your CD release show Thursday at the Club at Stage AE?
A: You will see something rare … Someone fulfilling a lifelong dream. You will absolutely feel something special, something inspired. You will leave the show a little different than when you came in, maybe even a lot different. Your perspective will shift. Your world will move a bit. You may even decide to do what you'd never thought you'd do. You may even feel inspired to entertain a dream that once was discarded.
Q: You are director of arts education outreach at Lincoln Park Performing Arts Center in Midland. Will any of your talented colleagues from there be backing you in concert?
A: No, not this time. I have been working with Rob Deaner, my producer and owner of Market Street Sound in Pittsburgh on this record for the past 2-1/2 years. As music director, Rob rounded up a few of his colleagues to be part of my band. And they absolutely rock. Oh, there's another absolute.
But I agree with you that there is certainly a ton of talent down at Lincoln Park, faculty and students included. It's been wonderful to be able to give back to the community where I'm from and help start such a great performing arts center and school.